Happy New Year frens!!🎈
Hope you had a great year and starting even better one right now🍀🎍
2021 was a great year which I could share many anime series with y'all (mostly old ones for now tho) that hopefully they have been helpful to some of you.
This year also, I will continue accumulate these archives so that you will recall when you watch even new anime series which are somewhat inspired from.
Today's list is continued from previous one which is 70s BEST anime vol 3!
These shows are still relevant today imo so worth checking 'em out 🙌🏻
Hope you find it useful 🦉🦄🤖
1. Gekko Kamen (Moonlight Mask)
| Production | Date Released |
| --- | --- |
| Nack | 1972/1/10 ~ 1972/10/2 |
Description:
"Moonlight Mask", which pioneered the Japanese hero program in the 1950s, reappears as an anime. The style of the moonlight mask and the motorcycle are also refreshed in a modern style.
Story
Shabanan, the heir to the throne of the Kingdom of Paradai, is killed by a monster released by the claws of the evil group Satan. Japanese detective Juro Iwai and his companions set out to investigate Satan's claws, which are dying over the hidden treasures that have been passed down to the kingdom. However, the people of the Iwai detective office are in trouble because of the enemy monster. Meanwhile, a person who loves justice, Moonlight Mask, appears and challenges a vicious monster.
YouTube: https://youtu.be/FE55qiygqKo
2. Akado Suzunosuke
| Production | Date Released |
| --- | --- |
| Tokyo Movie | 1972/4/5 ~ 1973/3/28 |
Description:
It depicts the activities of Suzunosuke Konno, a boy swordfighter at the Hokushin Ittou style Chiba Shusaku Dojo. He is called "Akado Suzunosuke" because he wears a red(=aka in japanese) torso (armor) that is a keepsake of his father. Master staff such as Hayao Miyazaki, Isao Takahata, and Osamu Dezaki will also participate.
Story:
Suzunosuke, who excels in sword skills, goes out to Edo and becomes a disciple of his father's friend Shusaku Chiba, and trains to hone his soul and skills. Various incidents occur in Suzunosuke, such as a feud with his brother, Tatsumaki Rainoshin, and a confrontation with the demon party who is planning to overthrow the shogunate. However, Suzunosuke does not lose any hardship and goes through the path of justice and sword.His Special Move is "Shinku Giri", which was taught by Shusaku Chiba as a disciple of Asuka style, and in the latter half of the story, "Tornado", which had been divided into two with one hand sword, is slashed at the same time while crossing with both hands. By doing so, we will power up to four "jumonji Giri".
YouTube: https://youtu.be/mG1Eg_YJH6M
3. Devilman
| Production | Date Released |
| --- | --- |
| Tohei Animation | 1972/7/8 ~ 1973/3/31 |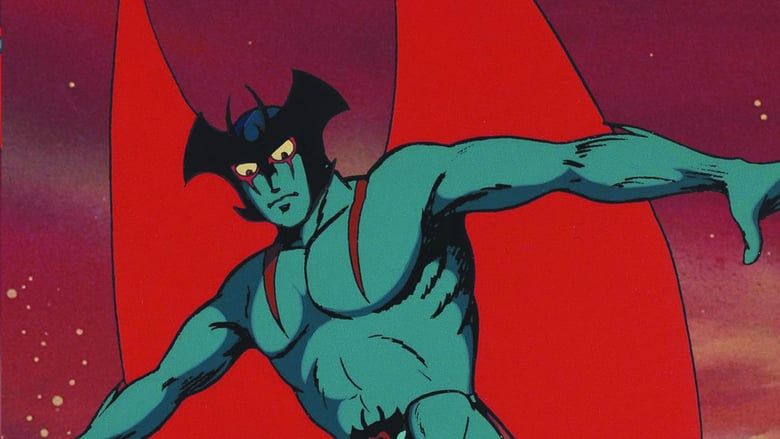 Description:
The anime version, which was produced almost at the same time as the comic of the same name drawn by Go Nagai, was finished in an exciting and unrivaled action work in response to the "transformation" boom at that time.
Story:
Devilman, a demon hero who has transferred to the body of a young man, Akira Fudo, had a big role as a vanguard aiming to invade human society, but he fell in love with Akira's girlfriend Miki at first sight. Thug monsters attack one after another to kill the Devilman who betrayed his compatriots just to protect her!
YouTube: https://youtu.be/gdJc4Sduuxc
4. Science Ninja Team Gatchaman
| Production | Date Released |
| --- | --- |
| Tatsunoko Production | 1972/10/1 ~ 1974/9/29 |
Description:
A work depicting the activities of a science ninja corps formed by five boys and girls fighting against the secret society Galactor who plans to conquer the world. There are many charms such as stylistic beauty as a squadron hero and depiction of mechanics.
Story:
An incident occurred in which the uranium storage of the International Organization for Standardization (ISO) was attacked by a giant monster-shaped robot (iron beast mecha) "Turtle King" in the shape of a turtle and robbed of uranium. It is a crime by a mysterious secret society "Galactor" aiming to conquer the earth.
Dr. Nanbu, the chief of the ISO "Mantle Project", will dispatch a special unit "Science Ninja Team" that was secretly formed for anti-galactors in response to this crisis. The "Turtle King" was destroyed by the activities of the Ninja Team, and it seemed that the plans of the Galactor had been destroyed, but it was only the beginning of a long battle between the Science Ninja Team and the Galactor.
The Science Ninja Team confronts the terrorist attacks of Galactor, who are launching new moves one after another, sometimes with a living body and sometimes with the large fighter "God Phoenix".
YouTube: https://youtu.be/1Sn1Y_BFfuI
Recap:
How did you like these anime series in 70s? 👀
It seems like "Transformation" to something else whether it is a hero or a devil was in at the time 🦸‍♂️🦸‍♀️
Today, it is still sort of relevant when you see people dress up like characters in anime or other movies and stuff that is something no change 🦉
I think anime characters are both so unique and so relevant to our real characteristics where people find some character to be more comfortable to be!
Like you could be another you that's inside of you who you think it might be the real you or totally opposite from who you really are 🤖
Nonetheless, it is quite interesting to see those unique characters in anime series imo👻👽👹
What do you guys think? Did you find it interesting? or which one is your favorite?
Let me know in the comments below 💬
Also if you have any questions regarding certain anime series in this post, let me know! I will be happy to respond 🤓
Thank you for reading, Happy being anime Otaku 😆🙌🏻
#70s best anime #gekko kamen #Hayao Miyazaki #Akado Suzunosuke #samurai #hero anime #devil man #devilman #Gatchaman #ninja #manga #anime #sentai