Amazing!!
Here we are! Living by doing what we love doing 🥰 That's the life should be looking like.
Anyways, here I would like to share some awesome projects that are worth your time IF you love playing games 🎮👾
There are certainly a lot more out there but these are my picks this time which you want to be playing in 2022! *Orders are random
Axie Infinity
Gala Games
Gods Unchained
Monkey Ball
UFO Gaming
Kart Racing League
Aavegotchi
Wizards and Dragons
Conclusion
Axie Infinity ($AXS)
If you still have not heard of this game, you must be living in a cave since this one is clearly the next gen Pokemon type of gaming experience in Web3 aka Blockchain world in terms of how you get to incubate little creatures and going to fight against other players with your buddies as well as doing other activities in game.
but not only that with this awesome blockchain technology, you get to earn some tokens aka money💰 by playing the game. Each Axies are unique which has different types of elements similar to Pokemons and so you could sell your Axies (the little creatures) for your profit in the market place which is in hyper demand because you need to have at least 3 Axies to start playing. (Yes, that could be a little hard to do for many but there's always a way around it) That's the beauty of what the web3 enables us.
I have posted more details about Axie Infinity in the past, so feel free to Learn more about it 👩🏻‍🏫
Gala Games ($GALA)
This is also a super new game project which is built by actual gamers and strong community. Gala games produces 5 different games at the time of writing and each has unique NFT that you can get and earn some money off of it as well as many ways to earn in game rewards that could be turned into fiat.
It looks like the team behind this project is serious gamers, entrepreneurs and developers who have been successful in the industry already before joining the game. So definitely it is worth checking out and find one of your favorite blockchain games.
There is a market place where you can buy game related items as well as collectable items for each game as NFT so that you could later sell it for profit if you like to.
and more! Check their site to learn more.
Gods Unchained ($GODS)
This one is a Yugioh like card game titled - "THE TRADING CARD GAME THAT PAYS TO PLAY" with nice graphics and music which you can tell how much work and effort the team has been putting to this project.
It is free to play and you can buy packs of cards, compete against other players around the world and sell or trade the cards that you own. You could win cards by playing the game as well!
Check and learn more about the game on their official site.
Monkey Ball ($MBS)
MonkeyBall is a quick, turn-based, Play-to-Earn, arcade, soccer game offering a high-production-value gaming experience.
Matches are played between two teams, each with 4 Monkeys playing the positions of Scorer, Defender, Midfielder and Goalkeeper. With 6 rounds of play per half, the first team to 3 goals wins.
Back at HQ, boost your Monkeys' abilities and in-game performance by caring for and training them, as well as increasing their morale.
Stadium owners are rewarded for matches they host, while other players can be spectators and influence the gameplay by cheering for a winning team to increase their gameplay.
When a match ends, the in-game currency token, MonkeyBucks ($MBS), is split between the winning team, the Stadium owner, and the spectators who rooted for the winning team.
Play in Three Modes:
Player vs Environment: Training mode to increase your Monkey's overall abilities
Player vs Player: Classic game where each player controls the entire team
Team vs Team: Each team is being played and controlled by multiple players
You could purchase a land to earn passive income by hosting soccer games, as well as cheering up winning team as a spectator and players of winning team. It's definitely worth trying if you like playing soccer and games at the same time.
UFO Gaming ($UFO)
UFO Gaming ($UFO) is a fully decentralized gaming platform bridging traditional games onto the blockchain and giving players the ability to earn while playing. Blockchain. P2E. Metaverse. Virtual land. NFT. Gaming.
$UFO will be the primary utility token of the Dark Metaverse. In The Dark Metaverse, each game that we release will represent its own planet.
The first game or planet that we release in the Dark Metaverse is Super Galactic.
Super Galactic is a decentralized game with a unique NFT collection and an auto battler built on the Ethereum network and integrated with a hyper scalable Polygon L2 solution. To play Super Galactic, you need a playable character. These are the NFTs called UFOeps. To mint UFOeps, you must first farm Plasma Points with the native $UFO token.
Community-focused
Secure and safe, audited from Hacken.
DAO Governance
Complex NFT- and tokenomics system.
Super Galactic, our very first game
Gaming IDO
in-game assets as NFTs (weapons, armor, loot boxes)
characters as NFTs (different levels based on rating)
user rating (the more you play and higher the levels, the higher the rating to earn UAP
2 token system that promotes $UFO usage and does not cause inflation
breeding (breed characters to create stronger characters)
NFT marketplace (to exchange assets in-game)
Metaverse (virtual real estate represented as NFTs to earn game revenue from burnt UFO)
Learn more about UFO Gaming on the site here.
Kart Racing League ($KRL)
KRL (Kart Racing League) is a Sonic-inspired universe where anyone can earn tokens through skilled gameplay and contributions to the ecosystem. Players can race one another in an online multiplayer format and collect, trade, and evolve their playable NFT characters.
Combining the best elements of electrifying arcade and fast-paced competitive style kart racing, Kart Racing League lets players face-off online in intense multiplayer racing, across brilliant tracks, collecting power-ups and speed boosts along the way.
The key difference between KRL and a traditional kart racing game is that Blockchain economic design is used to reward our players for their contributions to the ecosystem. This new model of gaming has been dubbed "play to earn."

Players can earn by:

-Competing in online multiplayer races to win leaderboard prizes.
-Evolving characters and selling them on the marketplace.
-Collecting and speculating on the best performing characters based on their randomly assigned attribute set.
-Farming for the Essence of Creation (EoC) that are needed to evolve characters. These can be sold on exchanges such as Uniswap and Sushiswap.
-Players can earn a governance token, KRL, which represents a real slice of the game universe as it has governance rights and fee sharing built into it. Since players can earn this token by playing, a Ready Player One type quest emerges where players can actually earn part of the universe. However, these quests are not winner takes all: instead, each rewards players based on their effort and skill.
Learn more about Kart Racing League on the official white paper.
Aavegotchi ($GHST)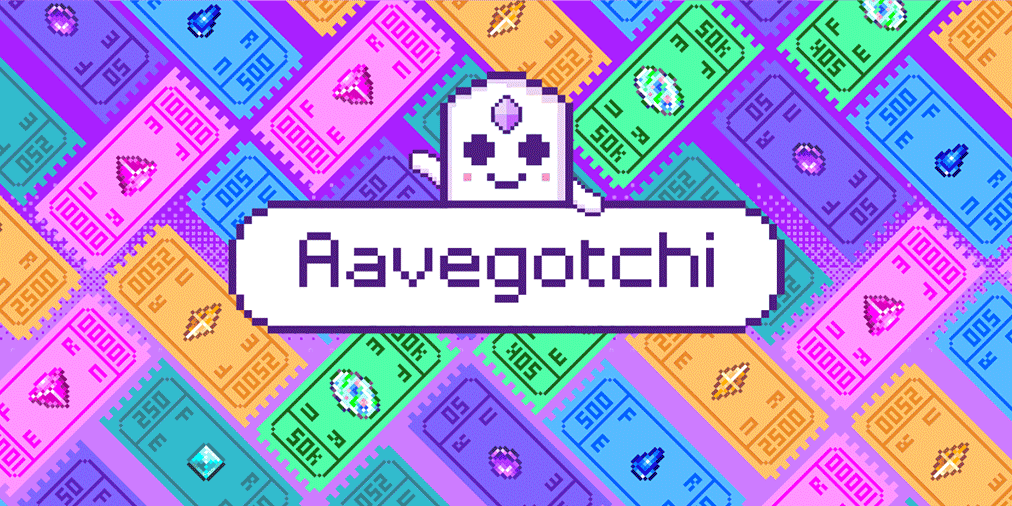 Aavegotchi is a tamagotchi-inspired crypto collectible game which allows players to stake $GHST tokens to earn passive income. If you have played Tamagotchis before, then it should be familiar to you in terms of how you can feed, play and buy them some clothes and so on to customize your digital pets. Also it allows you to earn $FRENS tokens by staking $GHST which you would be able to buy some ruffle tickets with then win some NFT items which you could sell on NFT markets such as OpenSea for your own profit.
You could use many different assets such as DAI, UNI, USDC and more on Gotchis as collateral, then based on which assets you use, gotchis change how they look and other stats which determines its scarcity.
They are currently working on building Gotchiverse where players could do and earn more by owning lands and other businesses and so on (this is just my speculation)
Anyways, if you are interested, Learn more on the post here.
Wizards and Dragons
This is yet to come NFT Play to Earn Game on blockchain. There are as name suggests, Wizards and Dragons as NFT you could purchase. And you can use/stake Wizard NFTs to earn 12,000 GP a day in game native currency by protecting tower. Dragons then can earn 20% cut of earned $GP by Wizards. Dragons could also have 50% of chance to steal all of Wizards' earned $GP.
Not sure which one is better, but you could own both to maximize your daily earnings.
You could buy those NFTs on OpenSea or Lean more about the game's project plan here.
Conclusioin
As you can see, there are more projects like these are coming up everyday and literally changing how we can live life. Not only game world, but this Web3 Blockchain technology is enabling us to focus on what we truly love doing and earn for living. Because of that, people could finally focus on their love and passion in life to create something even more wonderful and making the life happier place to be! Of course you could "think of" other side of story but at the end of the day, you are the one who pick and choose which side to see and enjoy.
Personally, I love taking and sticking to the bright side 😉
That's it for today, but now let me know what you think?
Is this a good idea? Do you find more interesting projects to share with us?
Let us know in the comment down below 💬
Happy Sharing and Caring 🙌
#p2e #play to earn #blockchain #web3 #2022 #axie #gala #monkey ball #aavegotchi #gods unchained #kart racing league #ufo gaming #axs #mbs #ghst #gods #krl #ufo #wizardsanddragons #gp