Hey fellow otakus my friends!
I am sure you have heard of 'Metaverse' already when Facebook CEO Mark announced the company is rebranding and changing its name to 'Meta' which is hyper focused on Metaverse, but for those who are not sure about what it is, I wanted to briefly go over key aspects so that you will be ready to join (or not) the future that's happening right now!
What is Metaverse?
What do you do in Metaverse?
How to participate?
Recap

What is Metaverse?
Metaverse is simply a digital, virtual version of our Universe aka where we live, what we do in reality but a lot crazier in terms of what we can do in the world since it is all virtual as if you are playing some game but at the same time actually in it.
Virtual Reality(VR), Augmented Reality(AR) are part of it and you may be already experienced some of the world.
In there, users usually create their avatars and connect web3 wallets aka crypto wallets so that you get to experience whatever real transactions involved such as buying goods and service or attending concerts and parties.
Here's some technical definition which you do not need to fully understand:
"Metaverse is an open source decentralized, interoperable platform for programmable digital assets and digital identities built on Substrate. "
Sample video clip (2mins YouTube) https://youtu.be/kThntjjYUQk
What do you do in Metaverse?
In Metaverse, you can do everything that's possible in reality. You can own real estate, have parties, go to concerts, meet up with friends and family right next to you, go shopping and so on you name it.
On top of what we already can do in real life, we be able to fly, warp and all kinds of stuff we thought never be able to in near future at least. Currently many of famous musicians have joined in some platforms and having music concerts in the world as well as people are buying and building crazy stuff and do business aka make money with it. It might sound crazy to some of y'all, but that's already happening at the time of writing.
How to participate?
Currently, there are several projects and a couple major platforms are building amazing experience in Metaverse.
Get yourself joined one or more of these platforms and VR kit
Decentraland - Create, explore and trade in the first-ever virtual world owned by its users.
The Sandbox - Play, Create, Own, and Govern a virtual Metaverse made by players
The Sandbox is a virtual Metaverse where players can play, build, own, and monetize their virtual experiences. We empower artists, creators, and players to build the platform they always envisioned, providing the means to unleash your creativity.
Axie Infinity - A Digital Nation. Battle Collect Earn. Play and Earn Blockchain metaverse game (Learn More)
Here is an article that explains details about how this works and how to play.
RedFOX Labs - a tech-forward digital venture builder delivering companies & platforms that are secure, scalable, and innovative, bringing the world into a new era of technology and prosperity.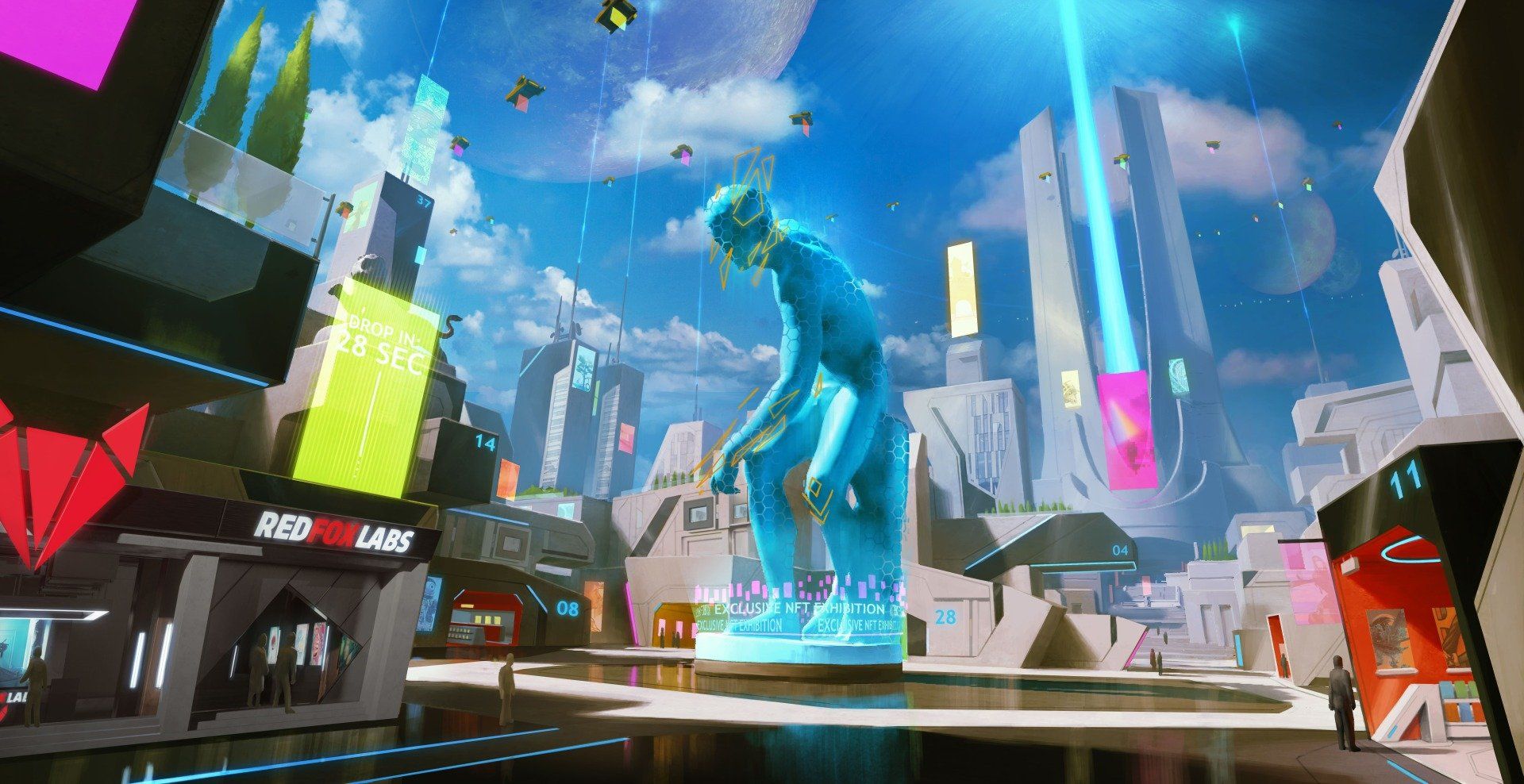 And more!
Recap
Metaverse is simply the future we are living in. You get to do everything you do in real life as well as something we thought we never could do. Meeting with friends and family who live the other side of the earth or next door it does not matter! with internet connected, you can do all kinds of stuff including buying real life stuff like food and deliver it to your home for example!
It may sound a bit crazy to you, but it is happening right now.

Last thing but not least, in these metaverse platforms, you will experience real life stuff and there everything is digital. Cash cannot be used, so you would need most likely their native tokens aka cryptocurrency.
Those are available to buy from Centralized Exchange such as Coinbase, KuCoin and Binance. as well as Decentralized Exchange such as Uniswap and more! Chack on CoinGecko
Hope you enjoyed this article. if you do, please hit the like 👍🏻 button and join wotakuexchange and earn wotacoin, wanna-be next crypto gem💎
Now What do you think? Is Metaverse becoming mainstream? or just for gamers and otakus like us.
I would love to hear your thoughts in the comment below 🤓💬
Happy sharing🙌
#meta #virtual #reality #augmented #vr #ar #future #crypto #game #gaming