Hello my friends!
Today I would like to share some best of 70s anime series 📺
Those are absolutely great and worth knowing/adding to your favorites, in fact some of these are still on air or currently going on🤓
These are only introduction purpose which have story descriptions and brief story line.
Also add some short or a episode of anime 💁🏻‍♀️
Hope you find it useful 👩🏻‍🏫

1. Norakuro
| Production | Date Released |
| --- | --- |
| TCJ Video Center | 1970/10/5 ~ 1971/3/29 |
Description:
Animated by arranging the popular animal military manga of Suiho Tagawa drawn from before the war in the style of the 1970s.
Story
The stray dog Kuroyoshi aka Norakuro is a private of the dog-only fierce dog regiment. It's fine that he doesn't lose his brightness even during the battle with his nemesis, the Yamazaru Army, but because of his own pace, Captain Bull and Company Captain Mohr are often in a bad mood. Norakuro's longing is Miko-chan, a gentle and cute military nurse. He will do his best today as always to make her happy!
YouTube: https://youtu.be/G0UXssgZTlM
2. Kunimatsu-sama no otoridai
| Production | Date Released |
| --- | --- |
| Mushi Production | 1970/4/7 ~ 1971/12/28 |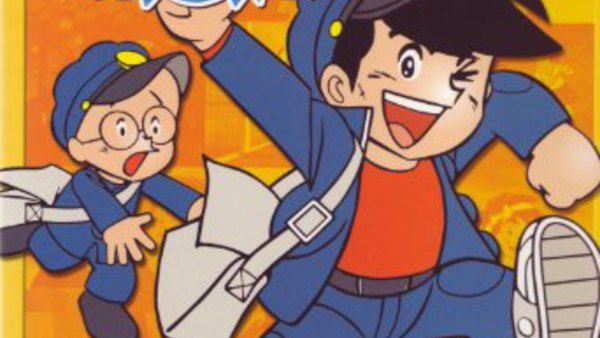 Description:
About four years after "Harris no Kaze", Mushi Production remade the same work. Although he is short on the stage of Harris Academy, he is strong in fights, versatile in sports, and has a gentle spirit.
Story:
Kunimatsu, who was too rampant and was kicked out of junior high school in Shizuoka, moved to Tokyo with his family of four. Kunimatsu, who plays with his younger brother Ah-bo and children in the neighborhood in the field, has a fight with Harris Gakuen Kendo Club. It was Yoko Asai, also known as Ochara, the director of the newspaper club of Harris Academy, who entered the arbitration. Kunimatsu, who entered Harris Academy at the invitation of Ochara, decided to join the baseball club on the condition that he could eat all-you-can-eat lunch.
YouTube: https://youtu.be/1Q7NCeyvyeg
3. Tensai Bakabon
| Production | Date Released |
| --- | --- |
| Tokyo Movie | 1971/9/25 ~ 1972/6/24 |
Description:
The first animation of a masterpiece by Fujio Akatsuka, the god of gag. It was produced as a Honwaka route, which has a much stronger comedy taste than the original.
Story:
A planter, Dad of Bakabon's family was waiting for a newborn baby to be born soon. The baby Hajime-chan, who was born soon, turns out to be a genius child. Bakabon, the eldest son of a laid-back man who is a good man but has a loose head, was pleased with the birth of a new family with his gentle and strong mom. The laughter of the Bakabon family echoes in the town today.
YouTube: https://youtu.be/aZa6WibAow0
4. Lupin III the third
| Production | Date Released |
| --- | --- |
| Tokyo Movie | 1971/10/24 ~ 1972/3/26 |
Description:
An animated version of a popular graphic novel based on Monkey Punch. The early adult routes became popular in later years, but Isao Takahata and Hayao Miyazaki participated as staff in the latter half of the program in order to appeal to the general public.
Story:
The livelihood of Lupine III, the grandson of the famous Arsène Lupine, is a phantom thief business that has been passed down from generation to generation. He is rampaging around with his buddy Gunman Daisuke Jigen. He is also regarded by the killer, but is it a scratch on the ball that is vulnerable to the temptation of the bewitching beauty Fujiko Mine?
YouTube: https://youtu.be/O6DIj58LXSA
Recap:
Here I introduced some of best anime series in 70s in Japan.
I am personally not sure about number 1 and 2, but 3 and 4 are still present that you see it remade or used for some promotions in magazines, TV etc.
Especially Lupin the third has been remade and repeated over time that you could find it in many languages and many versions online. Its unique creativity is one of my favorite although criminal activities are not my cup of tea 🦸‍♂️🦸‍♀️
Now what do you guys think? Did you find it interesting? or which one is your favorite?
Let me know in the comments below 💬
Also if you have any requests for posting about certain anime series, let me know! I will do my best to make it happen 🤓
Thank you for reading 🙌
#norakuro #classic anime #70s #anime #tensai bakabon #lupinthethird #kunimatsu