What is Hashiriya in the first place?

There is no strict definition for Hashiriya.
When you hear the word "hashiriya," you probably think of someone who likes cars, someone who attacks a mountain pass aka touge, or someone who drifts.

Truth is there is no solid definition for Hashiriya.
Here, in general, I would like to call people who customize their cars to their own style and enjoy driving as "Hashiriya".
In this post, I will share the cars that such Hashiriya choose.
Criteria for Hashiriya to choose a car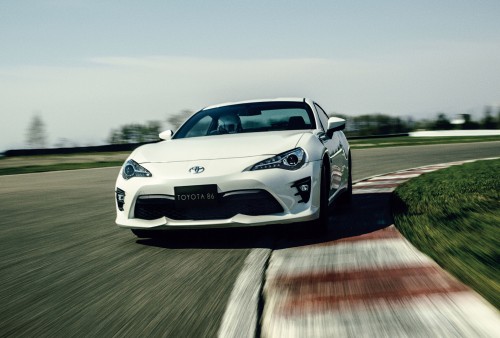 Manual (stick) car
A manual car that allows you to experience the joy of operability compared to an automatic car. I think the feeling of handling a car is irresistible for car lovers.
In addition, manual cars have a wider variety of custom parts than automatic cars.
The fact that you can dress up your car into the only one in the world is also an attractive part for Hashiriya runners.
Drive System
The popular drive system is rear wheel drive (FR / MR).
Especially, FR is quite popular and is widely loved by beginners and advanced Hashiriya runners.
Rear-wheel drive emphasizes rear control, so severe operation is required.
This is expected to improve driving skills such as line control and accelerator work.
Also, when it comes to drift, many people think of FR as a criterion for choosing.
Since MR requires cornering skills, some people choose FF after intermediate level, who can experience the severity different from FR as their driving skills improve.
Design
A unique car is very attractive.
A car that even the general public thinks "that car is cool" has some parts that stand out compared to other cars.
The same is true for those who are called "Hashiriya" runners.
They are looking for a unique car and a fast car.
They choose the one that is perfect for them by referring to the specifications, maneuverability, word of mouth, etc.
Ride a purely favorite car
This could be the most important factor when it comes to choosing your car.

It is very important for a hashiriya runner to choose a car that he / she likes and that he / she thinks cool.
Although there are restrictions on the drive system, the hashiriya runners pursue the one that they like at first glance and the one that they find attractive in magazines and manga/anime.
For a hashiriya runner, a car is more than just a vehicle, it's also your heart.
That's why they make pure and simple decisions about the feeling of "love".
10 Best Popular Cars that Chosen by Hashiriya runners

No.10 Toyota Supra
At that time, the 4th generation A80 Supra was like a racing car that could run on public roads.
The 2JZ-GTE 2,491cc, DOHC-twin turbo will hit 280PS.
The appearance of a supercar is one of the reasons why it is so popular.
The concept model "FT-1 Graphite", which is expected to be the new Supra, is also a racing car, but this A80 was also a shocking and persistently popular car at the time of its debut.
No.9 Toyota MR2
Speaking of midship(MR), it is MR2 SW20.
Although it is not well known in general, it is the SW20 that boasts 245PS in turbo.
If you are a hashiriya runner, you probably want to ride the "Midship Runabout 2seater" once.
In Initial D, Kai Ogashi, boarded and gathered a lot of attention. I think many people went to Nikko Irohazaka again after seeing this movie.
The cart-like driving unique to midship is a special specification that makes you feel like you are a racer.
No.8 Subaru Impreza
Impusa is famous as the WRC champion.
2.0ℓ DOHC TURBO 308PS is just a masterpiece!
If you can call the Lancer Evolution a rally machine that is easy to handle, it is a car for professionals who can enjoy the fun of maneuvering more.
The WRX is the rally car itself, and is famous for being fast at the touge pass even if it is normal.
No.7 Mitsubishi Lancer Evolution
Lancer Evolution, which is well-known as a fast car also known as "Lan Evo" or "Evo".
Evo III is probably the most popular for hashiriya runners among all the Lancer Evolutions.
It seems to be remembered that many hashiriya runners were surprised at the power of 2ℓ 280PS.
Even with the initial D, Evo III operated by Kyouichi Sudo afflicted the main character, Takumi Fujiwara's Hachiroku (AE86).
It boasts the performance that can be said to be one of the strongest cars in the rally.
No.6 Nissan Skyline GT-R
Needless to say, the GT-R.
Among them, the R34, which was missed in 2002 but was discontinued, was a finished product of the RB26.
With a heavy weight of over 1500kg, the ATTESA E-TS's tough and flexible drive system and undercarriage, and the high power of the RB26DETT won numerous races.
It is a famous car that will surely be handed down as a legendary car in the future.
No.5 Honda Civic
Civic EK9 Type-R, which has made a name for itself as a FF downhill specialist.
The Civic 6th generation Type-R equipped with the super engine VTEC (Variable valve Timing and lift Electronic Control system) that inherits the gene of Honda's highest peak F1 is you could call it a wolf in sheep's skin.
Similarly, Honda FF Integra is also said to be the strongest FF in Type-R, but this Civic 6th generation Type-R is also a famous car among hashiriya runners as one of the strongest FFs.
No.4 Nissan Silvia
Many people think of Silvia when it comes to mountain passes (touge) and running.
It is a typical car that has spread "running" to the world so that even those who are not very familiar with it can imagine hashiriya runners when they hear the name.
The Silvia final model S15 boasts 250ps with a 2ℓ turbo.
The fuel consumption is surprisingly good and often records 10km / L.
Silvia has been popular with young people since the first generation, and many people may feel nostalgic when they hear that Silvia's brother Gazelle, who was active in races such as the Western Police and Super Formula in the "S110 type".
It is a pity that Silvia was discontinued with this S15, but I would like to expect a revival in the future.
No. 3 Mazda Eunos Roadster aka MX-5 miata
Persistently popular first Eunos Roadster.
The latest 4th generation (MX-5) RF has a wonderful finish, but its popularity is still alive in the first generation!
You can buy around $3,000 USD in the used car market, so it is recommended for those who want to make their debut as a Hashiriya runner in the future!
Although it is a little weak compared to other current models, it has very good cornering performance, and 2-seater and open cars are popular regardless of generation.
No.2 Mazda RX-7
RX-7 FD with beautiful modeling.
In addition to the combination of the twin turbo and the highest peak 13B of the rotary that any hashiriya runner longs for, it is one with a great turning effect and weight balance.
The problem with rotary is that it has poor fuel economy, but I would say, "Can you be a Hashiriya runner with fuel economy in mind?"
I can't wait to see the magnificent appearance of Rotary revived at SKYACTIV.
No.1 Toyota 86 (Hachiroku) FR-S / Subaru BRZ
After all the first place is 86! 🎉
The AE86 Levin GT was extremely lightweight at 900 kg, but the new 86 weighed around 230 kg.
However, the "ultra-low center of gravity FR package" that pursues low center of gravity, low inertia, compactness, and weight reduction allows you to fully enjoy the touge.
Custom parts are available from various manufacturers, and the owner has the joy of making an original 86(Hachiroku), so it is an irresistible one for Hashiriya runners.
How do you like these popular cars picked by Hashiriya runner?
I hope other Hashiriya runners have chance to read and share with us your own selections here in the comment below.
There were other cars that I wanted to rank (S2000, Starlet, INTE R, NISMO March, Swift, etc.), but for this time, these the first selections.
For car lovers, it's fun just to look at a fast car on the touge pass, and it goes without saying that it's great to drive.
Getting an itch for driving tonight?
well, be careful not to speed too fast and most importantly drive safe!
#hashiriya #jdm #car-fanatic